What is the Weni Platform's AI Module?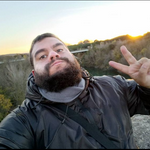 Updated by WILDNEY CAVALCANTE
BotHub is an open platform for predicting, training, and sharing NLU (Natural Language Understanding) datasets in multiple languages in a cooperative way.
With BotHub, you can not only create NLP datasets, but you can also access, use, and evolve datasets that were already built by other users in the community!
More specifically, we provide a friendly and intuitive interface that easily allows the user to create artificial intelligence to classify and extract entities from texts.
These collaboration methods + integration options make it easier for the user to apply NLU concepts in different platforms and contexts.