Main steps to active Whatsapp for UNICEF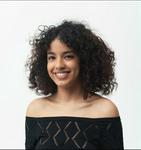 Updated by Giovana Borges Feitosa
Main Steps
Fill out the form
UNICEF Country Office should fil this form (click here to fill), but if you're not from UNICEF CO we will need you to fill this other form (click here to fill).
Create your WABA
For UNICEF accounts, UNICEF HQ support team creates the WhatsApp Business API account and request for the approval. But if you're not UNICEF CO: Weni will create the WhatsApp Business API account and request for approval.
Get the WABA approval
We can only proceed once facebook approves the WABA. A UNICEF WABA gets approved within one day usually. For no-UNICEF accounts, they will need to verify their facebook business manager to receive it.
Submit display name and phone number
The display name needs to follow these instructions by meta
Get the Display Name approval
Once the display name is approved, we receive a certificate essential for the connection with RapidPro.
Create the first template message
You will only be able to start a conversation with your contacts using a pre approved template message. To create one, Meta has these instructions that it will be necessary to follow. After your first Template message, the namespace token will be eligible.
Activate the number
At this step we will need to send a verification code of 6 digit by SMS or voice call to verify the phone number for the account. This code has to be sent immediately back to us, otherwise it will expire.
Simply enter your number and select the method to receive the verification code: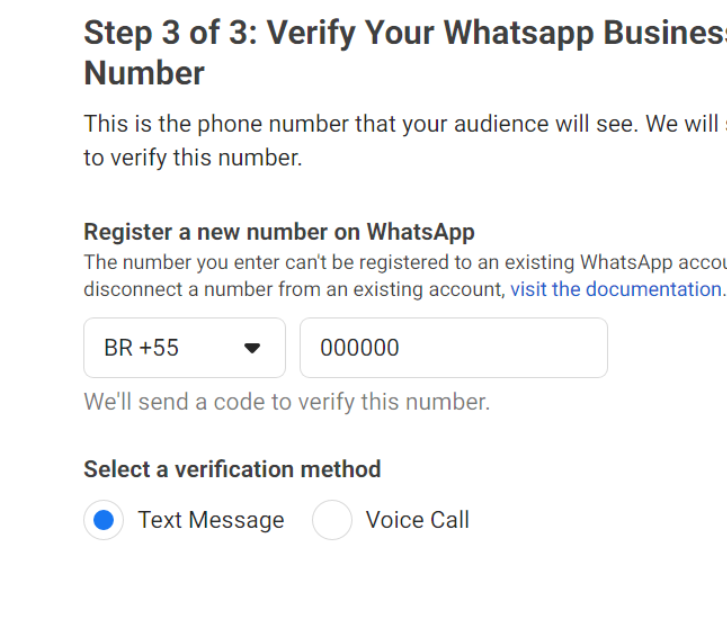 Wait for the 6-digit code to receive and fill in the following screen, remember to make your phone easy and available for receiving the code.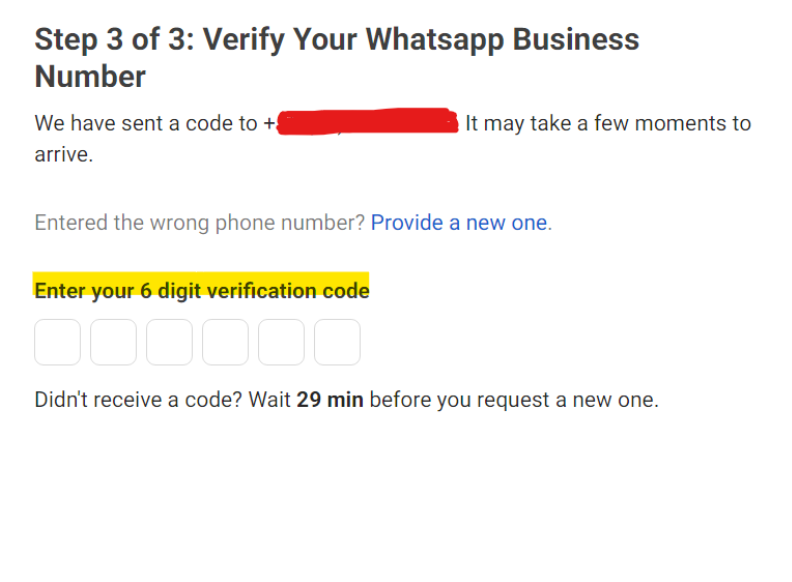 Click "verify" and select OK on the screen that appears confirming that your number is ready to be used.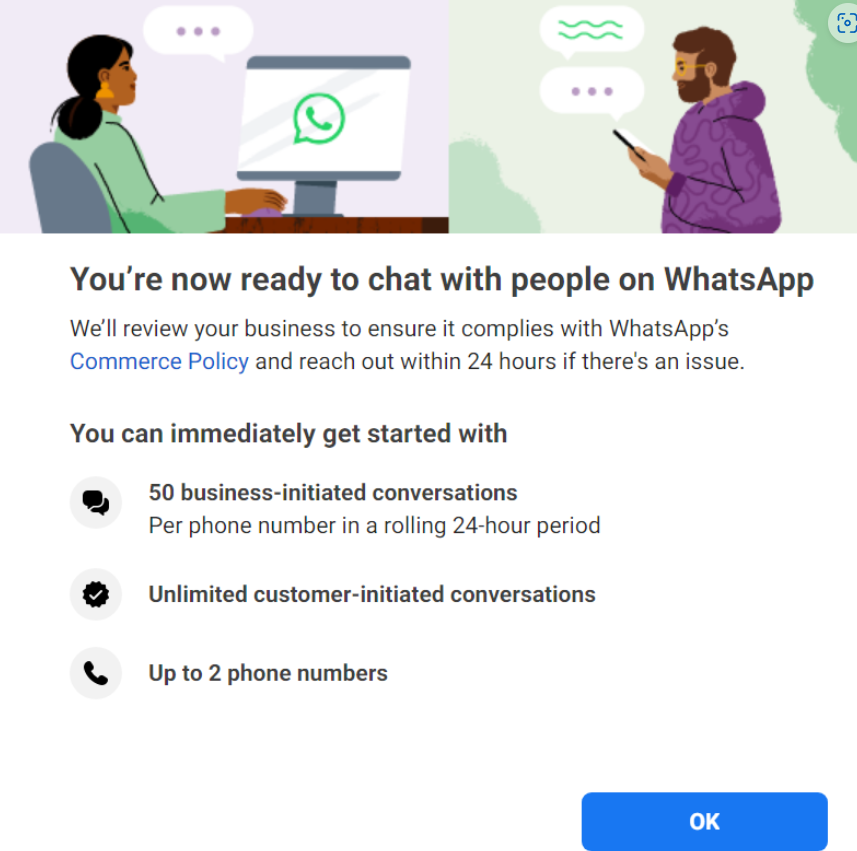 Customize WhatsApp profile and Invite us to the facebook page
Please send us the information to customize your WhatsApp profile following the instructions on this link. You will also need to invite Weni's facebook account to your facebook page, so we can get the facebook access token.
Integrate the WhatsApp to the RapidPro
After this integration, the channel will be active and your contacts can interact with your RapidPro through Whatsapp now.