General API concepts and Integrations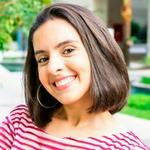 Updated by Ilanna Lins
What is an API?
An Application Programming Interface is an application for connecting platforms, software, and applications. Thus, you can exchange data and information between the chosen systems, such as the company's social networks, CRM and site chat.
For example, the Instagram API lets you automate contact with your followers, leads, and users—both through network messenger and stories.
But how can that help my company? Digitizing, climbing, automating your service and generating faster, humanized and personalized interactions.
By configuring the different integrations on your Weni Platform, you create a new channel, and start replying to automated messages directly on the platform.
How do API's work within the Weni Platform?
When you integrate a channel of your brand (such as instagram or facebook) with the channel on The Weni Platform, you will be configuring the use of chatbots in the Network DM.
That is, the bot will be responsible for making this exchange of messages with the user, according to the flow of questions and answers that you created. Remembering that these flows can be from the simplest to the most complex, such as surveys, frequently asked questions, project information or channels for contact.
Oh! And don't worry, because our chatbots are the most advanced on the market. That way, your customer or partner won't even know you're talking to a bot. All streams are customized so that our intelligent virtual assistants have a personalized and humanized interaction.