Weni Chats: Setting Up Human Attendance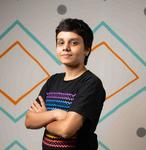 Updated by Sarah Pinheiro
Configuring human assistance in the Chats module
Like the other Weni Platform modules, Chats is within a project, so the user who will configure Chats must be an administrator or moderator of this project.
For an agent to be able to use Chats, it is necessary to be inserted in a sector. Sector is what a service group is called, each sector is composed of at least one manager, one queue, one agent.
The service manager can make changes to the sector he manages, such as opening hours, adding or removing agents, creating new queues, removing and adding tags.
All of this management is done within the project under Settings > Chats.
Sector
In the sector is where the hours of operation of human assistance are defined, the limit of simultaneous assistance per agent, and it is possible to add tags so that agents, when finishing a service, classify the chat according to the subject, facilitating searches and subsequent reports.
Queue
A sector must have at least one queue. The queues serve to subdivide a sector, in case there is interest in having a sector with more than one group of agents. If you don't need this subdivision, just create a single queue.
It is possible to exemplify the use of queues thinking about a Technical Support sector, for this sector it may be interesting to have the Basic, Intermediate and Advanced queues where, through the bot's filtering, the contact is forwarded to the queue according to its need.
If the sector does not need subdivision, just create a single queue.
If an agent is inserted in more than one queue, regardless of whether they belong to the same sector or different sectors, Chats will forward the services according to the order of arrival for the agent.
Tags
The tags are used to classify service characteristics and allow the search and filtering of chats based on them, when ending a chat the agent will use the tags to classify the chat according to subject and other characteristics.