Regaining Access to Business Manager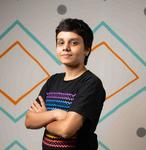 Updated by Sarah Pinheiro
Regaining Access to Business Manager
Access to the business manager is essential for a company to be able to create or migrate its whatsapp account using a BSP. If you lost access to the business manager, learn how to recover this access by reading this article.
Recovery process
First, it's important to look for and contact potential Business Manager administrators, for example employees or people who may have previously created or administered Business Manager. If you find the Business Manager Admin, simply ask them to follow these steps:
Go to Business Settings.
Click People.
Click Add.
Enter the professional email address of the person you want to add.
Select the role you want to assign it to. Read the description of each function.
Choose Employee Access or Admin Access. You can also select Show Advanced Options to choose Financial Analyst or Financial Editor.
Click Next.
Select the asset and task access you want to assign to the person.
Click Invite. This documentation explains in more detail.
If after carrying out all these procedures and you still cannot find the person or restore access to the Business Manager, open a request with Meta's team of specialists requesting an administrative dispute, for this you will need several documents from the person legally associated with the business that represents the Business Manager, this person must have a direct connection with the CPNJ.
If it is necessary to follow this path, open a ticket in business suites with the following documents in hand:
A copy of a valid government-issued photo ID of the individual signing the declaration
A SIGNED STATEMENT in PDF file format from a person with sufficient knowledge and authority on this matter that includes all of the following:
The Facebook email address and profile URL associated with the Facebook account you want to add as the new admin
A description of the requester's relationship to the Company and the Company ID (and authority to request access to the Company, as applicable)
An explanation of your request (example: there has been a termination of employment and/or business relationship with the named person(s)/Company and another person needs to be added as Administrator)
The three most recent billing statements/invoices (regardless of the elapsed time) on the ad account(s) the Company owns AND the last 4 digits of the credit card(s) on the account(s)( s)*
If BM does not have any ad accounts, please state this information on the statement.
A statement, using the verbiage "Under Penalty of Perjury", that the information you have provided is true and accurate (eg, "I certify that the information provided is true and accurate"). Your statement must include similar language to be considered compliant and must be signed by hand. While it was previously a requirement, there is currently no requirement that the document be notarized.
The Company ID (BID) must appear in the body declaration of the document