Weni Chats: Using active triggering of flows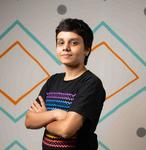 Updated by Sarah Pinheiro
Active trigger usage guide
The active triggering of flows allows an agent to send a flow to one or more contacts and to groups of contacts, also making it possible to start a conversation with the desired contacts through Whatsapp message templates.
In this article we will talk a little about:
Enabling an existing flow for sending in chats
Creating a flow that sends a message template
Enabling the triggering of flows function in chats configuration
Triggering a chat stream
Enabling an existing flow to send in Chats
Any existing flow can be triggered through chats, just access Flows;
Then select the desired flow and click on the label button:
For the flow to be available in chats, it needs to have a label named "chats", if it is not available, create a new label named "chats" as in the example:
When you click create, your flow will automatically have the created label and will be available to be used in chats.
Creating a flow that sends a message template
Flow creation is reserved for manager users, that is, only users with administrator, moderator and collaborator permissions can create flows.
To send message templates it is necessary that they have already been registered and approved by Whatsapp, see this article if you have any doubts.
Access your project, then the Flows module:
Click the Create Flow button:
Then enter the data about your flow:
Insert the cards according to the actions you want in your flow, so that the flow is sending a message template, select the send message type card and click whatsapp.
Your registered models should appear, select the desired one and insert the variable if any, click ok and finish your flow.
Enabling the Trigger Streams Function in Chats Settings
For the function of triggering flows to be available to agents, it is first necessary to enable it in settings, in the desired sector.
Go to Settings > Chats
On the first screen of the sector it will be possible to see the button to activate the triggering of flows, it will be deactivated, activate it and click on save.
Triggering a flow in Chats
Go to Chats:
On the chats screen, click the button below preferences, as in the example:
Select the desired contacts and click continue:
Select the desired flow, then click the send button:
Ready! The contacts that received the flows will appear in a waiting list, as soon as the contact responds it will be possible to start the chat normally with the contact.