Weni Chats: Attendance distribution rule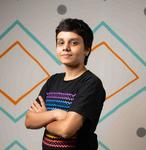 Updated by Sarah Pinheiro
Attendance distribution rule
The current rules for automatic distribution of calls are:
Equal and automatic distribution between agents until reaching the limit of simultaneous assistance.
When exceeding the number of simultaneous calls, a service queue will be created and the attendants will be able to manually pick up the calls as they finish the current calls.
An attendant can pick up a service manually even if it has an Offline status.
An attendant can take a call manually even if he is at the limit of concurrent calls.
Weni Chats does not yet allow the choice of different distribution and routing rules for human agents.