Updated by Isabela Telles
Billing system
When creating an organization, you must choose from one of our available plans. In this article, we'll explain how this system works.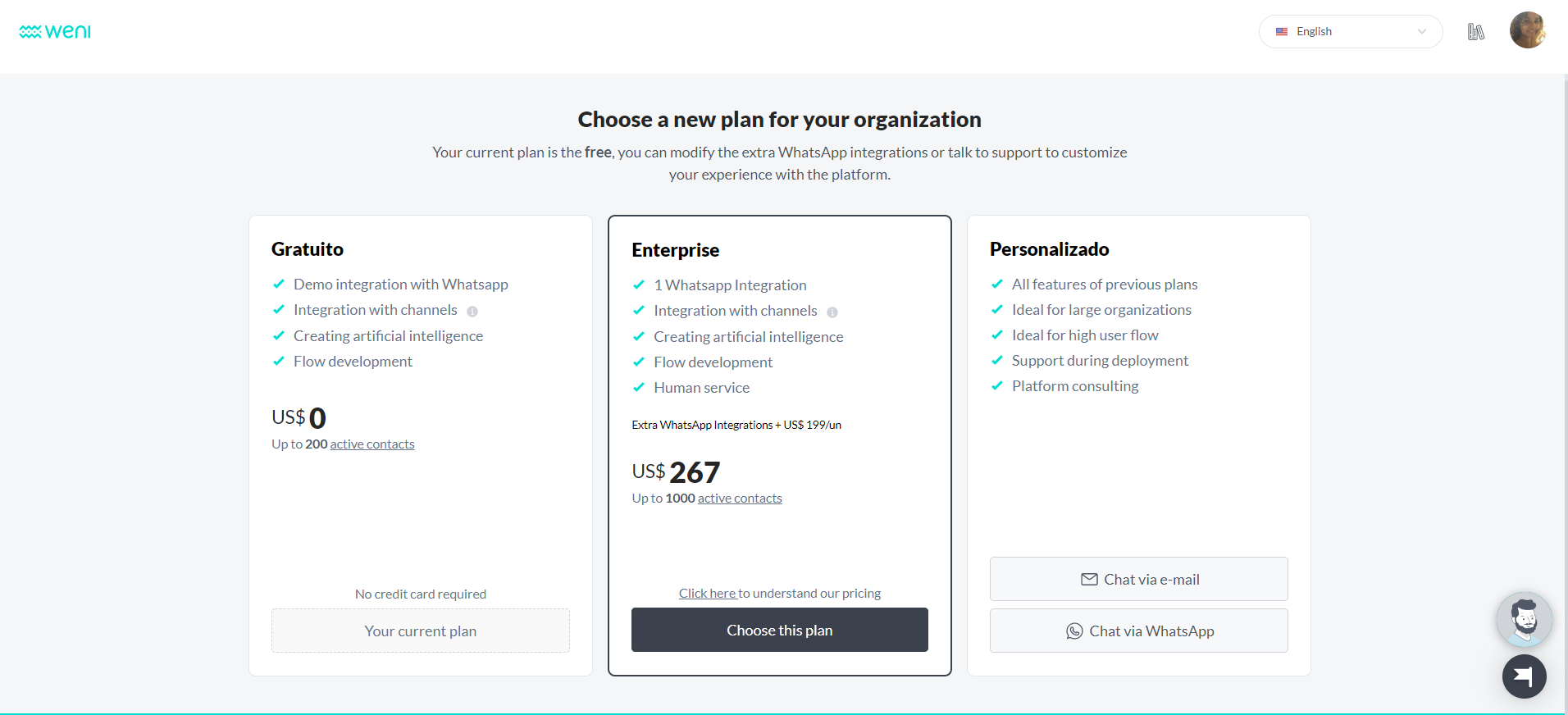 Currently, the Weni platform has 3 plans available, each offering different possibilities.
Free Plan: Aimed at users who want to test the platform and its services. It has integration with all channels, creation of artificial intelligence, development of flows and Human Service in the demo version. This offer is only valid for projects with less than 200 active contacts.
Enterprise Plan: Our plan for companies. It has all the advantages of the free plan plus integration with whatsapp and human service in the full version. The values vary according to the number of active contacts and whatsapp integrations. To better understand our pricing, see the table below: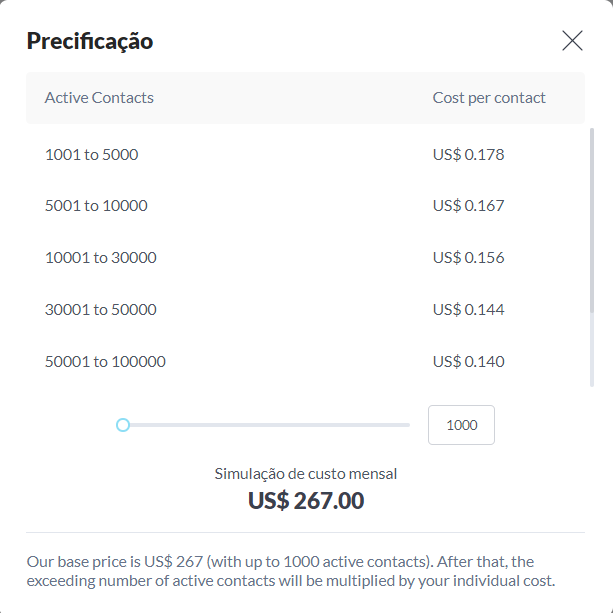 Customized Plan: Weni offers customized plans for large organizations that have a large flow of users. Contact our team for more information and support for the platform deployment.